Quilt-A-Thon and Classes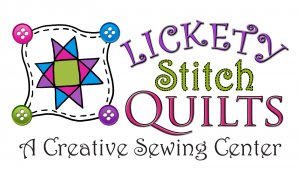 206 S. Main, Lusk, WY 82225, 307-334-9963, www.licketystitchquilts.com


A Reminder that this Friday and Saturday is the Quilting Event at the Niobrara Senior Center, sponsored by Lickety Stitch Quilts.
Call us at 307-334-9963 for more information and to let us know if you are coming to sew - we want to make sure to have enough tables. We would appreciate a call to confirm your plans if you called earlier. We will provide ironing boards and irons.

Here is the information if you need a refresher!




We are celebrating our 3rd Anniversary and National and International Quilting Day with a



28-Hour Quilt-a-thon
and
Schoolhouse Demos and Mini-Classes


Come sew with us from
Friday, March 15, 2 p.m through Saturday, March 16, 6 p.m.
at the Niobrara Senior Center, 611 E. 6th St., Lusk, Wyoming.
Join us for any or all of the hours including all night if you are up to it!
Bring your sewing machine, an extension cord, sewing notions
and your projects to work on.
All are invited to sew with us on a Quilts of Valor quilt we will be working on.

Schoolhouse Demos and Mini-classes
March 15, 7 to 8 p.m.
Machine Quilting on your Sewing Machine
Fun and Fabulous Placemats for Every Occasion
After this demo there will be opportunity for those who want to practice quilting techniques on their own machine to do so with help provided. Bring your sewing machine, manual, machine accessories and extra feet, as well as some practice fabric and batting with you if you want hands-on experience. Otherwise, come and observe.

March 16, 10-11 a.m.
Successful Finishes to Your Quilt - The Right Way to Apply Borders and Binding
Preparing Your Quilt for Longarm Quilting
Quilt-As-You Go Techniques
Quick technique to make half-square triangles, and an easy layout for a fun Chevron Quilt.

Free Quilt Pattern to all attendees.
Refreshments and Snacks will be provided by Lickety Stitch
Hourly Door Prize Drawings!
Location for the Quilt-a-Thon and School House Demos is the Lusk Senior Center. Lickety Stitch Quilt Shop will be open normal hours, 10-5 on Friday and 10-4 on Saturday, so be sure to stop in to all the new fabrics we have in the store.


Other News from Lickety Stitch Quilts:

NEW QUILT CUTTING SERVICE!!!
For those who like to sew but hate to cut and for those who have difficulty cutting due to arthritis or other medical conditions - we now are offering quilt cutting services at Lickety Stitch Quilts. Prices for this service depend on the complexity and size of the quilt. Stop by or call to inquire into this service.

Saturday Quilting Days at the Niobrara Senior Center are scheduled for April 6 and May 4. Doors open at 9 a.m. and close when everyone is tired and wants to go home (usually around 4 or 5 p.m.).

Spring Class Offerings

We will be offering some classes to at Niobrara Senior Center, coinciding with our First Saturday Sewing Days.
Open sewing is always available on these Saturdays - but we are also going to add opportunity for learning some new techniques and projects. I think that everyone who has come to our Saturday Sewing Days would agree that it is very enjoyable and inspiring to see what others are making, share in the camaraderie of fellow quilters and sewists, as well as have uninterrupted sewing time to work on projects.

April 6, 9 a.m. Paper Piecing - This is your opportunity to learn a technique that gives great control and accuracy to your quilt piecing.The project will be a paper pieced table topper with a choice of center blocks that can be easily finished in one day. This makes a great Mother's Day gift, or something you will be proud to display on your own table.
$10 class fee plus pattern and materials, available at Lickety Stitch. Pre-registration required.



May 4, 9 am - Bow Tucks Bag - Make this stylish purse in your choice of fabrics for a bag that is unique and just your style. These also make wonderful gifts.
$10 class fee plus pattern and materials, available at Lickety Stitch. Pre-registration required.

April 27, 9 a.m. Topsy Turvy Doll. This class is being offered through the Community Ed, so contact them to register. 307-334-2733

NEW Point-Of-Sale System - We are making some big changes at Lickety Stitch - most of which you may not even be aware of as they are behind-the-scenes type of improvements to make shopping at our store more convenient, accurate, and enjoyable for our customers. We are changing to a point-of-sale check-out procedure which will enable us to keep more accurate inventory, integrate our website and brick-and-mortar store, and make transactions easier and faster. The new system will have the capability to implement a loyalty rewards program for our customers. We may be asking you for a phone number, e-mail address, and your birthday the next time you are in - so we can provide a more personal shopping experience and reward you for your loyalty and support.

INVITING OUR CUSTOMERS TO SHOWCASE THEIR SEWING PROJECTS HERE:
Do you have a project you would like to share in our newsletter? Come in and let us take your picture with your project or e-mail us a picture, and we will include it in one of our newsletters for all to enjoy.



Here is Chelsea Baars and the quilt she recently completed. It was made with a Jelly Roll in a Rail Fence pattern. Way to go, Chelsea!