Lickety Stitch Quilts Spring News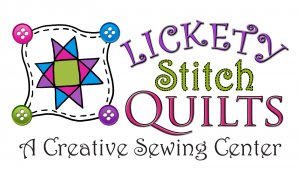 206 S. Main, Lusk, WY 82225, 307-334-9963, www.licketystitchquilts.com
Recent Arrivals:
We are always glad to see a high-quality Western collection arrive - especially when it contains such a great variety of prints featuring paisley, horses, wheat, windmills, boots, etc. As always, Moda has delivered a great grouping that we predict will prove to be very popular.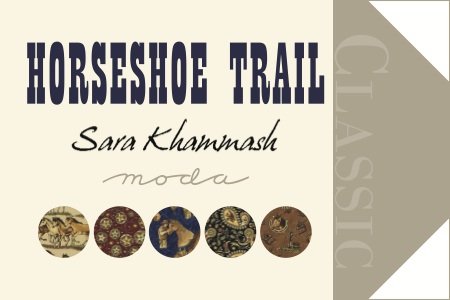 Click here to see the fabrics from Horseshoe Trail.


Rustic Living Quilt kit
Comming across an exciting collection for masculine quilts is rare, so we were delighted to find this charming lodge grouping from Quilting Treasures featuring wildlife prints in teal, tan and brown. Now available:
Rustic Living Quilt Kit
from Rustic Living Fabric Collection designed by Larene Smith from Quilting Treasures.
Click here
to see individual fabrics from this collection.


Lazy Daisy Baskets. 8 floral basket blocks make up this beautiful panel. The blocks have the look of hand embroidery and can either be embroidered over or used as they are and incorporated into your project. We also have available the coordinating blue floral background print.



Monkey Around Quilt Kits are ready - and oh so cute and fun! Quantity limited to stock on hand!



With 4th of July coming up, now is the time to work on a patriotic theme quilt. Our Mt. Rushmore quilt kit can be used as a wall hanging or throw. You will love the detail in the Mt. Rushmore print. Kits available now.

Hexagons

are the latest rage in quilting, as you will notice if you have looked through a recent issue of any quilting magazine. You can find paper hexagons in various sizes for English paper piecing as well as several of the new Moda Honeycomb Hexagon cuts from selected solid colors and print collections at Lickety Stitch. These make a delightfully portable project if you choose to do them by hand. They can also be sewn by machine for a classical geometric design.

SHOP HOP NEWS:
Wyoming quilts shops are again sponsoring a Shop Hop this summer - from June 1 through August 31. Make plans now to travel through Wyoming during these months and check out as many of the shops as you can. We don't have all the details yet - but know there will be great prizes, lots of specials, and a free pattern at each shop. Here is a sneak preview of the "Old Love" pattern we will be giving away at Lickety Stitch, made up here in sewing-theme fabric from a kit that will be available to purchase.


Hints on Paper Piecing
- Click on the title for an article with lots of great hints for paper piecing. We have been doing some paper piecing here at the shop and some of our customers have been trying out this technique. If you haven't tried it yet, you should - and these tips will help you get a great start!

Sewing Day at Niobrara Senior Center - We will be meeting May 4 and June 1 for open sewing at Niobrara Senior Center. We plan to skip July as it sill be a busy time for most of us - then resume our sewing on August 3. The building will be open from 9 to 4 or later.


We are seeing progress on the Quilts of Valor project - we still need quite a few more, so if you can help in any way, we would welcome every volunteer! Check with us at the shop for details. We hope to be making our first presentations very soon.
SPRING CLEANING SALE
We have been spring cleaning at Lickety Stitch and we are in the mood to clear out the old and make room for the new fabrics, books, patterns, and notions. Now through May 4 we are having a Spring Clearance Sale. Because of the limited quantites of these clearance products, these specials are in-store only and not available on the website.

Sales in our expanded CLEARANCE SECTION:

Selected precuts, layer cakes, jelly rolls, charm packs: 30% off

Selected KITS: 15% off

Fabrics: Further markdowns in clearance fabrics.
$3 and $4 per yard sections.

New books, patterns and notions have been added to the Clearance Section.

Also on sale through May 4:

20% off Lucy's Crabshack Collection by Moda

20% Laurel Burch designs by Clothworks

We have new fabric coming in every few days. Check out "what's new" in the store and on our website to see what has arrived in recent weeks.

I am looking for someone to work part time in the store during the month of May and throughout the summer. Duties will include working in the store and website computer work. Contact the store if you are interested. 307-334-9963