Skip Navigation
Website Accessibility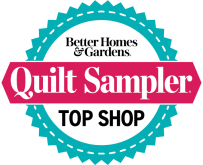 December 5 - Stuff My Stocking!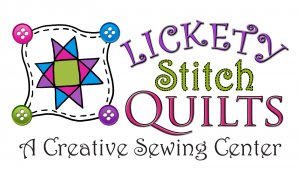 206 S. Main, Lusk, WY 82225, 307-334-9963, www.licketystitchquilts.com

December 5 Stuff My Stocking Special

Frosted Doughnut I MasterPiece Collection of Prewound Bobbins in
Blue BobbinSaver


Collection I


Frosted Doughnut II MasterPiece Collection of Prewound Bobbins in
Purple BobbinSaver

Collection II

Each BobbinSaver is filled with 35 colors of prewound bobbins. Thread is high quality MasterPiece by Superior Threads. These prewound bobbins are SO HANDY. They can be used on the bobbin of most machines that take an L-type bobbin (a universal bobbin). They can also be used as a top thread, fitting on the spindle of your sewing machine. These samplers give you a wonderful variety of colors to work from. Also handy for hand sewing, mending, buttons, etc. The BobbinSaver is reusable, keeping the bobbins organized and tangle free.
Regularly $23 each
SMS special price $16.
Specify which collection you would like, or order one of each!
These make wonderful gifts for anyone who sews or quilts. Always have the right color of thread on hand! We haven't carried these in the store, but I thought they looked so fun that they would be a great gift to give yourself or anyone else!
Some additional information about the thread:

MasterPiece is a #50 Egyptian-grown extra-long staple cotton designed specifically for piecing .
Cotton can be ironed on high heat. A quality #50 thread is also fine enough to lie flat in the seams and not add bulk.
Ideal for piecing on all machines.

Nature's finest thread.

Precision designed for piecing.

Ideal for piecing, hand and machine appliqu

é, d

etail quilting, bobbin thread, and lacework.

Very smooth with virtually no lint.

Lies flat and does not pucker at the seams.




Call 307-334-9963 or reply to this e-mail to reserve yours!

Special price ends midnight Dec 5.