December 6 - Stuff My Stocking!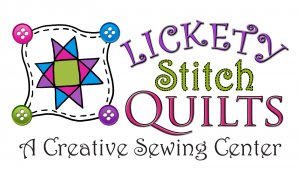 206 S. Main, Lusk, WY 82225, 307-334-9963, www.licketystitchquilts.com
December 6 Stuff My Stocking Special
Swatch Buddies - now you can keep track of what fabrics you have on hand, how much of each, where you got them - conveniently sized to fit in your purse or bag. Never again wonder if you have a fabric in your stash to match quilt you are making. A great way to get organized!


See video demonstrating Swatch Buddies here
12 count fan kit: Reg $6.96
SMS special price $4.87

24-count fan kit: Reg $12.96
SMS special price: $9.07

48 count fan kit: Reg $22.96
SMS special price $16.07

100 count kit - makes 5 fans, reg $45.95
SMS special price $32.17

Indicate which size you want to order.
Special price good through midnight
Dec. 6. Call 307-334-9963 or e-mail to reserve yours.