December 14 Stuff My Stocking!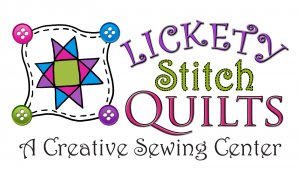 206 S. Main, Lusk, WY 82225, 307-334-9963, www.licketystitchquilts.com
December 14 Stuff My Stocking!

Daisies


Grapes


Peonies

Preprinted Apron Panels
Choice of 3 designs.
Daisies, Grapes, or Peonies pattern. Panel includes all the pieces preprinted on quality 100% cotton fabric along with instructions. Cut out the pieces and sew up an apron in an hour or two!
Regularly $9.95
SMS special price $6.50 each!
Special offer ends midnight
December 14.
Call or e-mail to reserve yours. Indicate your choice of patterns, or take all three!

I thought I would resend the program details as some have been added since they were sent in the first day's offer. I want to make sure participants understand that the products will be ready for pickup on December 20. If you need the items shipped, there will be an additional charge for shipping, which will either be $5.70, if it fits into the flat-rate envelope, or actual cost of shipping if it needs a bigger box.

Stuff My Stocking Program Details:

This is the first year we are trying this type of sale so we may have to adjust the program as we go and see how it works!
We plan to send out e-mails with the daily special, and we will be offering products of all price ranges at special sale prices. We will be ordering some of the products in so they will be ready for pickup the week before Christmas. If there is a backorder situation, we will get them to you as soon as possible. Hopefully everything will come in on time.

We will obtain a credit card number at the time of your first order. No charges will be processed until the end of the program.

You may respond with an e-mail or a phone call when you want the product of the day.

E-mails will be sent out only to those who have requested to be on the list. If someone else is interested, have them contact me so I can get them on the list.

Let us know how you like it - we hope it will be fun for everyone!