December 16 Stuff My Stocking!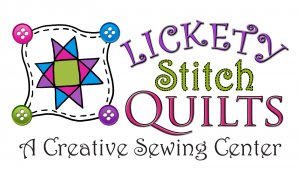 206 S. Main, Lusk, WY 82225, 307-334-9963, www.licketystitchquilts.com

December 16 Stuff My Stocking!
5-piece CutRite Square-Up Template Set


This set of 5 nesting square templates can be used so many ways. One way that sets it apart from other templates it the ability to audition where you are going to fussy cut square blocks. Use the template with the center opening the same size as your block. Move it around the fabric until the part you want to include in your block is framed inside the template. Now place the next smaller template inside the opening, remove the outer template, and you can easily rotary cut your block. Instructions are included for this with the templates, in case mine are confusing!
Also these templates are great for cutting and squaring up blocks. Their red color can be used as a value finder.
Regular Price $25.95
SMS Special Price $15.95.

This multifunctional tool makes cutting of 2-1/2in, 4-1/2in, 6-1/2in, 8-1/2in & 10-1/2in squares fast & foolproof. It is perfect for auditioning & square fussy cutting. The red color allows easy viewing of where cuts are to be made, as well as using it for a fabric color value finder. These conveniently nest for storage.


SMS Special Price ends Dec 16 at midnight.