20% off Precuts - Jelly Rolls, Bali Pops, Layer Cakes, Charm Packs - Huge Selection to Choose From!

Help us Clear out our Clearance Section
Additional 20% off all fabric that is already marked down 20% in the clearance section.
We have 2 large fabric orders arriving next week - and we need to make space for them! 1-yd minimum cut for these great prices.

Select Kits - 30% off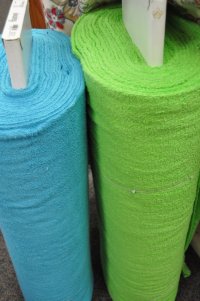 100% Cotton Terry Cloth -
Highest Quality, great for towels, bibs, more...
25% off.


Bolt End Bundles - 25% off.


We have a basket full of end-of-bolt cuts at bargain prices.




New group of Books - $5 each.
Some are pre-owned, vintage, out-of-print - Great selection to choose from!

Don't miss our $3, $4, and $6 per yard fabrics. We add to these bins regularly. 1-yd minimum for these drastic price cuts.