August 9, 2014
Celebrating 100% cotton fabric grown and made in the USA!
If you are interested in supporting American farmers and fabric manufacturers, check out our selections of American Made Cottons!
We are excited to be stocking over 50 bolts of USA-made cottons including prints, solids and wide backing. See the colors available and order here. Enter the Farm to Fabric Challenge sponsored by Clothworks - details here. Deadline for entries is August 31 so act quickly if you are interested.
Although many stores are out of stock of Wyoming Bucking Horse Batik - we still have a good supply on hand. If you are looking for these batiks, be sure to give us a call or come in soon. Presently we can fill large orders. Don't put off getting what you need until we are out of what you want!
Powder River, Let 'Er Buck!
Our newest exclusive quilt kit featuring the Wyoming Bucking Horse Batik in the Saddle colorway.



What else have customers been making out of the Bucking horse fabric? Here are a couple of aprons and table runners to share with you.

If you have a project you have made from the Wyoming fabric, please send us a picture so we can share it with our readers! We have over a dozen bolts of coordinating batiks coming in this next month to expand the project possibilities.

The blue apron above is made from the Four Corners Apron pattern. It is a quick and easy pattern and always turns out really cute. Another thing I like about it is it is fully lined, which gives the apron more substance than a single layer of fabric.
Another new apron pattern we have in the store - Kitchen Shirt Tales. This apron is made from a store-bought shirt so a lot of the work is already done for you. We have a limited number of kits for the version above that include the navy gingham check shirt, bandana fabric for flounce, and pattern.
Lickety Stitch continues to participate in the Wyoming State Shop Hop and the FabShopHop through the month of August. Go to our website at www.licketystitchquilts.com and find the FabShop bunny, click on it and it will take you to the site to sign up for great drawings as well as free patterns. Come into the shop to have your passport validated and get your free block pattern for the Wyoming Shop Hop.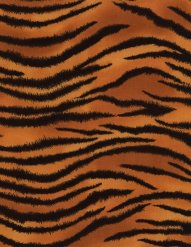 We just received these two new prints that would make into great gifts for Lusk Tiger Fans. I can just imagine how a quilt would look made from these with black Minky on the back...
Which brings up another new collection - Minky 90-inch wide backings in five solid colors. For many quilts, this width allows you to create a Minky backing without a seam and save quite a bit over buying the 60-inch Minky and piecing it together.



Back to School Sale August 10-31 - In-Store Specials




All wool yardage 50% off. Remember, the Make-It-Yourself-With-Wool contest is just around the corner.




Flannels - 20% off. We have a dozen new bolts, plus many from before to choose from.




In addition, we have been seriously cleaning off the shelves and putting fabrics on 20-50% off clearance as we make room for new collections that are arriving in the next few months.

Be sure to check the clearance corner each time you come in as the selection is always changing.





I LOVE FABRIC DAYS - AUGUST 14-16.




Shop these three da

ys to take advantage of these additional specials:

Buy 5 get one Free precut Fat Quarters.
20% off all precuts (jelly rolls, layer cakes, etc).
50% off all regular priced books.
20% off American Made Brand Solids.
25% to 50% off select quilts and retired sample projects.