Skip Navigation
Website Accessibility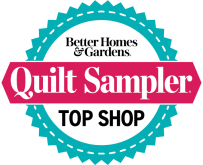 After Thanksgiving Sale!!!

206 S. Main, Lusk, WY 82225, 307-334-9963, www.licketystitchquilts.com
November 26, 2014

After Thanksgiving Sale
November 28 through December 6

All Christmas 10-50% off
Fabric, Kits, Patterns, Precuts

Puzzles 25% off
Books 20% off

108" Backing 3-yd Bundles
Regularly $38.97
Sale $32.00

Terry Cloth 50% off
54" wide, 100% cotton
Great for terry robes, hooded bath towels, bibs, more.

Clearance Corner Fabrics
Buy 2 yards at regular price, get one free.

Gift Ideas
We have many apron panels that make quick gifts.



Disney Frozen panels are back in stock - also Frozen Fleece and other cotton prints from the Frozen line.


New - Western themed Kitchen Toweling. 16" wide, hemmed on both sides - these would also make really cute table runners and placemats.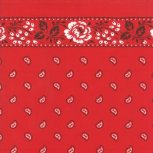 Some specials are available in-store only. Check the website for additional website sales!