Skip Navigation
Website Accessibility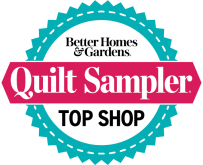 Lickety Stitch Re-Opening Plans

206 S. Main, Lusk, WY 82225, 307-334-9963, www.licketystitchquilts.com
June 17, 2015

After the Flood Re-opening Planned for July 1

Sorry for the confusing e-mail I sent earlier in the month. Somehow a March e-mail got mixed up with a current title and in my haste I sent it out. To say things have been confused around here the past couple weeks would be putting it mildly!

But - I wanted to let our loyal customers know that although we are still closed and still working on clean-up and rehab of our badly flooded building, we are seeing a light at the end of the tunnel. We do not have access to our inventory yet so are unable to fill any orders and the order function on our website is disabled at present. It will be awhile before we know exactly all the inventory we lost as we will have to compare what we have left to inventory lists, knowing what isn't there either washed out of the building or was thrown out due to being water and mud damaged. A bolt of our fabric was found in the alley a block away, so we don't how far down river some of our products might have gone! If you want to see pictures of what the store suffered in the flood go to our facebook page at www.facebook.com/LicketyStitch.

We were able to rescue many bolts and products that were above the 2-foot level of water and they were not affected. We also saved around 200 bolts that had gotten wet but appeared salvageable, which we hosed off and rolled out in the city park one afternoon to dry. (see picture below) Many volunteers have helped us wash and re-roll these bolts, and most have turned out with no sign of damage, thankfully.



Presently we are still drying out the building. We will be painting the floor next week, then moving what shelving and display fixtures we were able to save back into the shop. As soon as that happens we can start moving products back in. We hope to be able to open for customers on July 1 and are planning a grand re-opening after-the-flood event.

Watch for the
Lickety Splish Splash Add to your Stash Bash
at Lickety Stitch Quilts the first week in July.
We have many items which we had to remove from packaging but the products are fine, which will be offered at greatly reduced prices.

Many rescued flood fabrics and notions will be discounted and there will be all kinds of sales and specials as we sort through inventory.

In addition, each customer will receive our Wyoming Shop Hop Block pattern as well as the Row by Row pattern, both exclusive to Lickety Stitch Quilts and both free for a limited time.

Thanks so much to you, our customers, for your continued support, patience and understanding while we endeavor to get back up and running. We are very very anxious to get the store open so you can come visit us again! Hopefully it won't be long until we can offer the same level of service as before the flood!