Farm Girl Vintage Meeting Saturday, 2 p.m.

206 S. Main, Lusk, WY 82225, 307-334-9963, www.licketystitchquilts.com

Hello Farm Girls,

Our monthly meeting to pick up your February blocks is this Saturday, January 30, at 2 p.m. Jane is going to be here by herself as I am headed to Riverton to vend at a quilt show there this weekend (if the weather allows for travel). She is going to demonstrate the new Lori Holt templates, the blocks she is making for the Bloom! quilt, and new fabrics that have arrived this month.


A fun new kit we have in the shop is for the Fancy Forest quilt. Alisa, my daughter who lives in Tulsa, just finished putting together the sample top and promises it is enroute here, supposed to arrive in the mail tomorrow.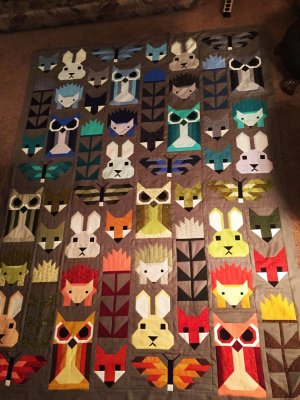 Fancy Forest pattern and kit available now. Isn't it charming?

See you Saturday!