Skip Navigation
Website Accessibility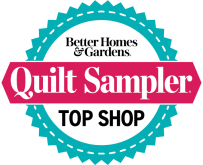 National Quilting Day, Retreat this Fri-Sat

206 S. Main, Lusk, WY 82225, 307-334-9963, www.licketystitchquilts.com
Quilt 'Til you Wilt


March 18 and 19
We want to remind you about our sewing and quilting event at the Niobrara Senior Center starting Friday, March 18, from 1 p.m. to 10 p.m. and continuing Saturday, March 19, 9 a.m. until 6:30 p.m. Don't forget to bring your sewing machine, an extension cord, plus whatever else you will need for your project

and sew for 18 hours!

Friday evening and Saturday lunch meals will be provided as well as goodie bags and prizes for all.
Space is limited to 16 participants. $30. Call 307-334-9963 soon if you plan to come. We have a couple vacancies.

If you can't join us to sew, come Friday evening, March 18, at 7 for an hour of demos, new products, technique information, and a chance to visit with others about our quilting passion. We have a gift for everyone who attends and some goodies to snack on. If you have a project to share, bring it for show and tell. No registration required.






Double Sided Fabric


Several colors and styles in stock - double sided means you don't have to back or quilt the project! Great for quick baby gifts, light-weight throws, and as a surface to embroider or applique. The fox throw is suede on one side, sherpa on the other. The owl is on Spa Minkee - really soft and fuzzy on both sides. Here are a couple quick projects I made this week...






Tuffets are all the Trend!


We have been planning this project since I saw the cute tuffets all over at Quilt Market last fall! They make a charming accent piece in almost any room, a fun gift for that special person, and a comfortable place to eat your curds and whey! Order your kit now for the Tuffet class we are organizing for April. Kits available In-store only due to size and weight.






Native American Batiks


Tipis, bison, dreamcatchers, arrowheads, basket weave, and other native designs are portrayed beautifully on these new batiks from Anthology fabrics that recently arrived.



Upcoming Little House on the Prairie Trunk Show


We will be hosting a Trunk Show of projects made from the Little House on the Prairie collection of fabrics April 26 thru May 7.