Skip Navigation
Website Accessibility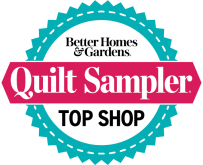 Preferred Customer Private Show and Sale, Norwex demo

After Quilt Market
Preferred Customer Private Show and Sale
Tuesday, May 17, 4-7 p.m.

Norwex Demonstration
May 17, 5 p.m.


Come join us next Tuesday evening for our first

Preferred Customer Event

.
I am going to Quilt Market this week and plan to bring back some fun new things for the store. Quantites will be limited so I want to offer them to our preferred customers first. From 4 to 7 p.m. on May 17 we will have a special event to show what we found new at market along with special sales, a drawing for a fat-quarter pack, and door prizes.

Along with the Quilt Market event we are having a Norwex Products demonstration. I have been very impressed with Norwex products ever since seeing and trying them. Cleaning house has never been tops on my list of fun things to do - so I welcome anything that makes it genuinely easier, safer, faster, and less expensive.
Did you know the average household spends $450 to $600 a year on cleaning supplies? Dawn Cronk is going to show us how to save money by reducing the use of these chemicals and cleaning supplies by up to 90%. Norwex products will also decrease cleaning time by 75% or more as well as help to preserve the environment for future generations. You and your family can enjoy improved health when you don't breathe, touch or ingest harmful chemicals. Dirt and dust, as well as harmful bacteria, are removed instead of being spread around and a cleaner indoor climate helps reduce allergies. (Did that sound like it came out of their catalog? Well - you are right - it did!) The reason I invited Dawn to come show these to you is because I have seen how they work in my own house and feel they are something my customers would be interested in. As a bonus, anyone who attends the Norwex demonstration at 5 p.m. will receive a free fat quarter!


What: Norwex demonstration
When: May 17, 5 o'clock p.m.
Where: Lickety Stitch Quilt Shop
Who: Dawn Cronk, Norwex consultant

Come and bring your friends!