Skip Navigation
Website Accessibility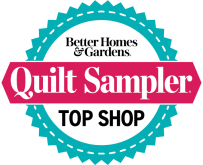 Thanksgiving Weekend Happenings

206 S. Main, Lusk, WY 82225, 307-334-9963, www.licketystitchquilts.com


Lickety Stitch will be closed Thursday, November 23, for Thanksgiving. We will be open regular hours on Friday, 10-5 and Saturday, 10-4.

Specials on Friday and Saturday After Thanksgiving

Shop with us on Friday & Saturday - we have some special treats planned for our customers!

With any purchase, enter a drawing for Chamber Bucks, sponsored by Niobrara Chamber of Commerce.

Free surprise gift for the first 20 customers both Friday and Saturday!



Tea Tasting!




Lickety Stitch now carries 3 flavors of herbal tea from the Montana Tea and Spice Trading LLC. Have you ever felt that an herbal tea smells so wonderful, then when you taste it, it doesn't have the same flavor so it is a bit of a let-down? Well - the tea flavors we are carrying from Montana Tea are bursting with fragrance, and when they are brewed, the same delicious flavor is in the tea as in the fragrance! "Evening in Missoula", "Mountain Huckleberry", and "Montana Gold" all get 5 stars and have quickly become our favorites.
Stop in Friday or Saturday to taste each flavor and vote for your favorite. We will draw a winner for a free package of the tea of your choice.
I can't describe how different these teas are from any regular herbal teas we have been drinking. Everyone who has tried these flavors so far has made the same comment: "This is REALLY good tea!" So - if you appreciate tea, you really really need to come try this tea! It also makes a lovely gift at a great price ($4.99 for 24 bags) for tea-lovers on your list. It is blended in Missoula, Montana.



Quilt Sample Sale




When we are finished using a sample quilt for store display, occasionally we make it available for purchase. If you are interested in purchasing a finished quilt, you need to come by and see what we have in our "Quilts For Sale" cupboard! We are discounting some of them 25-50% off for this weekend only!



50% off select Quilt Kits


We have a few kits that we need to clear out to make room for new - so we are cutting the price by 50% for two days only!



Gift Items


Looking for gifts for the upcoming holidays? Here are a few suggestions:


Lusk Tigers water bottles


Lilla Rose Hair accessories
Christmas Decorations hand painted by local artists.
Hand-crochet angels by Yvonne Jensen.


Wyoming License Plate products - waste cans, barn stars, birdhouses and more



Machine Quilting Services


Most of our customers are already aware that we provide machine quilting services here at Lickety Stitch Quilts, but we wanted to mention it again for those new to our newsletter. If you need a top quilted by Christmas, please get it to us as soon as possible. We charge .02 cents per square inch for computer guided edge-to-edge pantos. We can also apply the binding to your quilt, or sew it on for you to hand finish if you like.



Sewing Machines
You will find some great prices on sewing machines at Lickety Stitch. We are offering a super special deal for a very limited time if you purchase the Bernina 770, you get your choice of a Bernina 350 or the embroidery module that goes with the 770 absolutely free! Either one is a $2000 value. This is a HUGE deal, so stop in today to see these and other machines.