Skip Navigation
Website Accessibility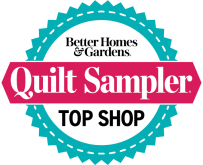 Thanksgiving Weekend Happenings

Shop Small
Weekend Specials
Quilters Select Starter Kit Special
Socks Socks Socks!
North Pole Dolls on Sale
Bohemian Manor and Romance Collections on Sale
Wish List
American Express
January Jingle


This Nov 24, we want to share Small Business Saturday® with you! It's a holiday shopping tradition, backed by American Express, that celebrates small businesses like ours. And it wouldn't be a celebration without customers like you joining us.

So mark your calendar for Nov 24th — the Saturday after Thanksgiving — and get ready to Shop Small® with us. Grab a friend or family member and come by LICKETY STITCH QUILTS between 9-4 on the big day.

You can help get the word out and celebrate Small Business Saturday by using #ShopSmall on Facebook, Instagram, and all your social networks.

Thank you for all your support, and we'll see you Saturday, Nov 24th!



WEEKEND SPECIALS



We have in-store specials planned for all our customers Friday and Saturday after Thanksgiving. All in-stock Minky, flannel, and 108-wide backing will be 20% off November 23 and 24.



Free Shipping


For those of you who are out of town, we are offering FREE SHIPPING Nov 23 through Nov 26 with a qualifying purchase of $50. The code is THANKS18, which will take off the shipping charge.



QUILTERS SELECT STARTER KIT SPECIAL


While supplies last, we have a new Quilters Select Starter Kit on sale - value of $110, now only $69.99! It includes the state of the art Quilters Select products:
Select Deluxe Rotary cutter - value of $57.99
Quilters Select Dual-Sided cutting mat, 18" x 24" - value of $32.99
Quilters Select Non-Slip ruler 6"x6" - value of $19.99
These are available only in-store and a limited quantity, and we cannot hold them, so if you want one, come and get it TODAY!
We also have the 6"x 24" rulers back in stock.

Socks! Socks! Socks!


Just arrived - a whole basket full of fun bright colored socks! Laurel Burch cats, dogs, horses, giraffes, mermaids, and much more - something for everyone on your list, yourself included!
North Pole Dolls

Make these cute little North Pole Elves as a gift or for decoration. We made ours flat, but they can be stuffed, appliqued on a quilt or wall hanging, or made for a child's toy. This week the panel which makes both dolls and accessories is 30% off.



Bohemian Manor and Romance Collections on sale this week


Two delightful collections on sale, click here to see the fabrics that are 30% off this week!



Wish List


Come in and fill out a Wish List so your family knows exactly what you want for Christmas. Then send them in and we will help them shop. It is the best way to get exactly what you want! Need a new sewing machine? We are skilled in helping your husband get exactly the one you want. If it is on your wish list, he won't get the wrong color, size, or brand!


AMERICAN EXPRESS

We now accept American Express credit cards.


Shop Now for Savings in January
Starting November 23, collect a January Jingle coupon with every qualifying (over $25) in-store purchase. Each coupon may be

redeemed between January 7-31, 2019

for a percent off and a free gift with a qualifying purchase. Collect January Jingle coupons from November 23 through December 31.
See store for more details.