Skip Navigation
Website Accessibility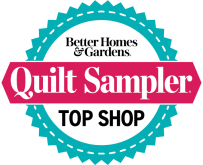 Open Sew Days and Classes

206 S. Main, Lusk, WY 82225, 307-334-9963, www.licketystitchquilts.com
SEW DAYS


Calling all sewists who have projects they would like to finish! Maybe you need a little help or guidance with a project or want some motivation, inspiration, or to just get out of the house for awhile. We are planning 3 days in December of open sewing in the classroom here at Lickety Stitch. You can come in from 9 a.m. to 5 p.m. or any hours between on December 7, 11 and 18. Bring your own sewing machine, projects and notions. We supply irons and ironing boards. Limited to 6 participants per day, so sign up now for the days you wish to attend. This is your chance to focus on and finish those unfinished projects and gifts. Cost is $10 per day. We plan to add sessions in January, times to be arranged. Click Here to sign up.

Private Retreat with your Friends
The classroom at Lickety Stitch is available for rent for private sewing retreats and parties. Contact the shop for details and to discuss available times.



Sewing Machine and Serger Basics Classes





If it has been a long time - or maybe never - since you had your sewing machine or serger out and running, maybe you need to come take a refresher course on the basics to get started again. January 4 at 1 p.m. will be Serger Basics, and January 5 at 10 a.m. will be Sewing Machine basics. Bring your machine and it's instruction book and we will get you up and running for the New Year! Click here to sign up.

Jingle for January


From now until December 31 you can collect January Jingle Coupons with your purchases - to be redeemed in January for a free gift and discount on your purchase then. Collect one per day with a $25 minimum purchase, redeem one a day in January with a minimum purchase.



Sneak Peak at What is Coming


We look at thousands of fabric samples when deciding what to order to carry in the shop. Sometimes it is hard to decide whether to carry a line or not. But sometimes it is easy - the collection just jumps up and says "Pick Me! Pick Me!"
Coffee Break, from Studio E, is one of those collections. The minute I saw it, I knew we had to have it. We are waiting for it to be delivered this next month if all goes on schedule. Here is a sampling of the panel and a few of the prints in the collection - don't you think they are wonderful? I don't know yet when they will arrive, but watch the "New Arrivals" section of our website for them.