Skip Navigation
Website Accessibility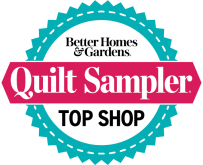 Machine Service Clinic, Rose Gold has arrived!

206 S. Main, Lusk, WY 82225, 307-334-9963, www.licketystitchquilts.com


Sewing Machine Service Clinic




We have set the date for our Sewing Machine Service Clinic for Saturday, August 24. Tracy Miller of Sewing Machine MD is coming to us from South Dakota
and will service all makes and models of sewing machines and sergers. There are a limited number of appointments available for the clinic, so please contact us soon to get your machine on the list. You may bring it in early August 23 or a day or so ahead of time, and it will be ready to pick up either later on August 23 or the next week. We are very fortunate to have a skilled technician with great experience and recommendations willing to come to Lusk to service machines, so take advantage of this opportunity - it may not happen again for another year! Remember - sewing machines should be professionally cleaned and serviced once a year. You should check your machine manual for recommendations for cleaning and oiling your machines between professional servicing. Usually it is recommended you oil the bobbin area at least every 8 hours of sewing. Have you changed your needle lately? These are a couple of measures you can take to make your sewing machine last longer and perform at its best. Call 307-334-9963 for an appointment for the service clinic.

Rose Gold Metallic Collection

Have you noticed the popularity of Rose Gold as a fashion accessory color? I am finding it a favorite of my daughters and granddaughters and their friends. Lickety Stitch Quilts recently received a collection of beautiful fabric with rose gold metallic accents - wouldn't this be perfect for a quilt for someone on your list? We also have some really cute notions in this color - Stop in and check them out or click here to see them online!
"I Love Fabric Days" Celebration
If you are receiving this newsletter, I am sure you belong to the "I Love Fabric!" club! To celebrate, we are having a special event this next week on Thursday, Friday and Saturday, August 15, 16 and 17. You will find lots of amazing fabric sales throughout the store, plus we are having a GARAGE SALE! As you can imagine, with all the fabric we cut, sewing projects we do, the quilting of quilts for the shop and customers...we collect a lot of miscellaneous fabric and sewing items that we stash away for that elusive day when we are going to get out our scraps and make something out of them or use the supplies we have saved. We have come to the place where we need to thin out our stash - so we are putting it out on tables in the classroom area, offering it at GARAGE SALE prices. Fabric remnants, batting pieces, books, magazines, patterns, notions, projects in various stages of completion, quilt tops, even a sewing machine will be among the items for sale. Starting at 9 a.m. on Thursday morning, we are cleaning house! Come early for the best selection.