Skip Navigation
Website Accessibility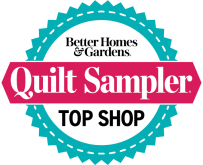 All kinds of happenings you need to know about!

206 S. Main, Lusk, WY 82225, 307-334-9963, www.licketystitchquilts.com

November 2, 2019



Free Open Sew Days



This time of year most quilters have an abundance of projects to finish before the holidays. We are opening the Lickety Stitch Quilts classroom on the first and third Wednesdays of the months of November and December for free sew days to help you get finished with those projects! Space is limited so call to reserve a spot. Bring your own machine and supplies. 307-334-9963.


Volunteers needed


No projects of your own, but you would like to have a place to go and something to sew? We have some community projects for which we need the help of volunteers. Lickety Stitch would provide the project supplies if you would be interested in working on a quilt for special individuals in the community who would benefit. You could work on them at home or at the shop.



Fun evening of demos, quilting information,trunk show and more!
Join us from 7-9 p.m. on November 8, next Friday, at the fair building in Lusk for a couple of hours of demos of techniques and products of interest to all quilters. Michele Everts, from Ft. Laramie, will be doing a trunk show of beautiful

Judy Niemeyer

quilts and a presentation on the upcoming classes she will be teaching at Lickety Stitch. She will be introducing us to Quiltworx and Quiltster. Polly Swayne, from Gordon, NE, has a special presentation on planning a quilt using panels with a free panel quilt pattern for each person attending. If time and weather allow, Kathy Williams, long-time quilter from Wheatland with years of experience making hexi quilts, will do a presentation on English Paper Piecing. Jane has some fun notions and projects to present. There will be goodies to share and door prizes. Plan to join us for a fun couple of hours from 7 to 9 p.m. on Friday, November 8.

Quilt Til You Wilt


There are a few open spots in our 3-day retreat November 8, 9 and 10 in Lusk. Give us a call or go to www.licketystitchquilts for more information and to sign up.