Skip Navigation
Website Accessibility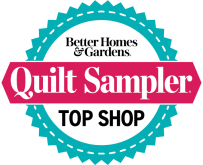 Thanksgiving Weekend Specials, Open house

206 S. Main, Lusk, WY 82225, 307-334-9963, www.licketystitchquilts.com




Small Business Celebration Friday and Saturday, November 29, 30



Join us November 29 and 30 as we celebrate being an independent small business, along with many other businesses along Main Street. Small businesses are owned and operated by your neighbors, friends, regular people much like yourselves. We spend our days being here for you, for our town, for helping and providing for the needs of the community. In celebration, we have a free gift for each customer and some special deals to offer these two days.
25% off one group Finished Handmade Quilts - these make great gifts if you don't have time to make quilts yourself for those you love!
Buy 5 get 2 free Fat quarters.
Plus - get double Gold Nuggets for all your purchases these two days - see the information below about our Gold Rush Event!
Thanks for shopping small - if it weren't for you, we wouldn't be here!







Upcoming Lickety Stitch Gold Rush - Don't Miss It!



Collect gold nuggets with every visit to Lickety Stitch between November 29, 2019 and January 24, 2020. You will have a chance to earn extra nuggets by responding to facebook and instagram posts, attending demos and classes, and in other fun ways. Details will be forthcoming but we wanted you to be the first to know about this upcoming event. Your first chance to get bonus points is to pick up your Gold Rush Playing Card on November 29. You will have opportunity to exchange your nuggets for prizes, percents off purchases, and special merchandise between January 25 and February 15. The shopper who turns in the card with the most nuggets on January 25, 2020 wins a $50 shopping spree!




Lickety Stitch Open House


December 3 we are hosting an Open House from 10 a.m.-7p.m. with snacks and goodies all day. Come in and see our selection of gift items including:
Chala purses and bags
Wyoming License Plate products
Puzzles
Locally made jewelry by Becky Diercks
Sewing themed calendars
Notions
Locally Made Gourmet Soaps by Prairie Garden Soap Co
Lilla Rose Hair Accessories
In-Store Specials
And Much More!