Skip Navigation
Website Accessibility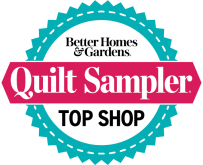 Ready for some fun?

www.licketystitchquilts.com
206 S. Main, Lusk, WY 82225, 307-334-9963

Quilt Til You Wilt Retreat


Anyone else out there

getting a little weary of winter? Since we can't make Mother Nature behave, we have to do our best to have fun anyway --- and around here that means get together and sew! Join us for 3 full days of sewing, quilting, eating, laughing, chatting... NO cooking or cleaning required! Quilt Til You Wilt Retreat is happening at the Niobrara County Fair Building on March 13, 14 and 15. Bring your projects, your machine, and your sewing supplies - we guarantee you will be amazed at what you can accomplish in 3 days. Can't make it for the full three days? Come when you can - you will still get a lot done. We have several seats left, but you will need to reserve a spot now since space is limited. Registration is $89 until March 1, then it goes up to $99. If stormy weather prevents your being able to come, we will refund your registration fee. Click here for more info.



Fabric/Supplies Swap


Friday Night, March 13, 7 p.m. we are planning a Special Event during the Quilt Til You Wilt retreat. For all our customers who can't make it to the retreat but would like to have some fun, we are planning this hour (maybe 2 hours?) for you to come join us to see some new ideas, show and tell, and product demos. Also we are inviting you all to bring any fabrics, sewing supplies, and UFOs that you no longer love and would like to trade for something new and exciting. We will put everything out on tables and ask that each guest bring something and take something - a fun trade of things you are tired of looking at for something new and exiting to you! Fabric in your stash you don't know why you bought? A project you started that has lost its charm? Spare blocks you never used and don't know what to do with? Back issues of magazines, patterns or books you want to get rid of? Bring a little and take a little - we think it will be a fun evening of trading. Also, if you have a show-and-tell project, bring it to share!

5th Saturday Club- Remember February 29 is a 5th Saturday!


Happy Birthday on the 29th to Ivey, our granddaughter with a Leap Year birthday. Having a "real" birthday once every four years makes them extra special. However, she will probably appreciate the fact that birthdays don't come around as often when she is my age rather than at the age of 16 - when she has only had 4 birthdays in her life! Another reason it is a special day is that it is a 5th Saturday. We want to remind those of you who joined the 5th Saturday Club - bring in your yellow bags between 9 a.m. and 4 p.m. and fill them up to the brim for 20% off all the regular priced fabric you can fit in and still fasten it closed!

Newest Kit - Life and Joy


Our newest kit is made from Timeless Treasures' London Blues collection and a pattern by Wing and a Prayer Design. It features a panel with phrases about friendship, joy, dreams, laughter...a perfect gift for a favorite friend for any occasion! It finishes 51" x 71.5" and is $87.99 Find ordering details here.

Vote For Your Favorite Quilt Shop
And of course that would be Lickety Stitch Quilts, wouldn't it??? The contest ends this weekend, so put your vote in at this link today if you haven't already!
https://www.byannie.com/LQS-Contest