Skip Navigation
Website Accessibility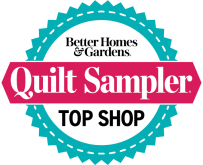 Quilt 'Til You Wilt Retreat

206 S. Main, Lusk, WY 82225, 307-334-9963, www.licketystitchquilts.com
Spring Quilt 'Til You Wilt


Our Spring Lickety Stitch Quilt 'Til You Wilt Weekend Retreat is on the calendar for
March 19, 20 and 21 of 2021.
It will be held at the Niobrara County Fair Grounds in the main fair building. Doors will be open from
9 a.m. to 9 p.m. on Friday, March 19, 8 a.m. to 9 p.m. Saturday, March 20,
and from 8 a.m. to 5 p.m. on Sunday, March 21.
Bring your projects and enjoy 3 days of sewing and quilting with a community of kindred spirits!
Meals and snacks will be provided.
The fairgrounds has undergone an upgrade to the electrical, lighting, flooring, and heating so we are changing the event to the main room of the fair building - allowing us a lot more space.
Masks are optional but there is plenty of room for social distancing.
As always, we have fun activities planned.

- Our Famous Sample Cuts give-away for attendees on Saturday. You will get a bundle of free coordinated fabrics of your choosing - enough for a small project or a start to a project.

- Swap area open each day to re-home your unwanted fabrics, books, magazines, UFOs, & notions.

- Community Night on Friday, March 19, from 7 to 8:30 p.m. with Show and Tell (bring your projects to show!), educational demonstrations, delicious desserts, inspirational quilts, and more (we are still working on our program plans.) All interested members of the community are invited to join us for this time.

Cost for the retreat is $50 per day.
Early Sign Up Special - if you register by February 28 - $100 for all 3 days (get one day free)
Click here for 3-day early sign up special. You will need to call the shop if you wish to register for 1 or 2 days, 307-334-9963. Registration will close March 5.

Don't forget to bring lots of projects - plus you can shop often at Lickety Stitch Quilts for any supplies you need.

Don't forget your sewing machine, foot pedal, and extension cord - plus bobbins and anything specific to your machine. Also bring all your usual sewing notions - rotary cutter, cutting board, scissors, pins, ripper, etc.

The chairs at the fairgrounds are folding metal chairs. A pillow makes them much more comfortable so bring one along - or bring your sewing chair if you'd like.

We will provide irons and ironing boards for sharing - but this year if you wish to bring your own, we have room and better electrical service so this is possible.

Meals will be provided for Friday noon, evening, Saturday noon, evening, and Sunday noon. There will be a light breakfast of yogurt, cereal, and fruit available in the mornings and snacks for throughout the day. We have a salad bar with lettuce and vegetables for each meal plus additional entrees. If you are on a special diet you can bring your own food to compliment what we provide.


Payment will reserve your space. If there is bad weather and you are unable to come, we will refund the fee. Stay home if you are sick or not feeling well.

There are 5 motels in town if you need lodging.
Trail Motel: 307-334-2530
Rawhide Motel: 307-334-2440
Covered Wagon Motel: 307-334-2836
Best Western Pioneer Motel: 307-334-2640
Town House Motel: 307-334-2376



Facebook Live Sale and Show next Tuesday, February 9, 5 p.m. MST


We will be showing the new arrivals to the shop, a new kit, and we will have some Short Bolts for sale at 25% off regular prices - pieces 1-5 yards and end of bolts from our most popular fabric lines. We never quite know what we will end up showing - so join us to find out! Our Facebook Live events are usually around 30 minutes long and you can find us at Lickety Stitch Quilts on Facebook.