Skip Navigation
Website Accessibility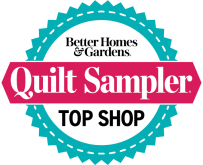 Quilt 'Til You Wilt Retreat Scheduled!

206 S. Main, Lusk, WY 82225, 307-334-9963, www.licketystitchquilts.com


Announcing the Spring 2022
"Quilt 'Til You Wilt" Retreats
sponsored by Lickety Stitch Quilts in Lusk Wyoming!
Join us for a 3-day retreat dedicated to sewing, quilting, and crafting. This is a great opportunity to step away from the distractions of daily living to focus on whatever project you have been dreaming about. Plan to shop at Lickety Stitch Quilts to get the supplies you need. Pick up a new project, a kit, or the sashing and borders for those blocks you have in a stack in your sewing room! Attack those projects you have started, especially the ones you need some advice or help with, as experienced quilters will be there to advise you. Enjoy the energy and camaraderie of our sewing community.

We are holding the retreat at the Niobrara County Fair Building,

4080 US Hwy 20,

Lusk, Wyoming.
Irons and ironing boards and some cutting mats will be available to share. If you have a favorite, feel free to bring your own.
Supplies to bring: sewing machine, extension cord and surge protector, standard sewing supplies, your projects!
Two 3-day sessions are being offered this spring: March 28, 29, 30 (M-T-W) or March 31, April 1,2 (Th, F, Sat) Each session will be a complete retreat - sign up for both if you dare! 5 meals will be provided along with snacks, water, tea and coffee. We are planning some extra activities for each retreat including our famous "Sample Spree", special shopping opportunities, and more! Our retreats are popular because everyone has so much fun and gets so much done! You never know what surprise we have in store - but we know you will love it! Seats are limited so sign up early. Cost is $135 per 3-day session.

Cancellation policy: Payment is required to reserve a seat. Refunds will be made in the form of store credit up until 2 weeks prior to the retreat date. If the retreat cannot be held due to weather or other disaster, then full refund will be given.

Meals will be catered by various in-town entities. Breakfast will not be served.

Doors will open at 8 a.m. daily and close at 9 p.m. the first two days of each of the retreats and the doors will close at 5 p.m. the last day of the retreat. More information will be sent closer to the time with further details. Questions? Call 307-334-9963.

Sign up on our website at this link for Quilt Til You Wilt Retreat March 28, 29 and 30.
Sign up for Quilt Til You Wilt Retreat March 31, April 1 and 2 here.