Skip Navigation
Website Accessibility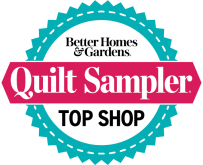 Sewing Estate Sale

206 S. Main, Lusk, WY 82225, 307-334-9963, www.licketystitchquilts.com
Sue Tuck Sewing Estate Sale
As many of you know, our dear friend Sue Tuck passed away in November 2021. Her husband, Norman, has contracted with us to sell many of the items from her sewing room. We are planning an Estate Sale for February 4, 2022, which is next Friday, from 10am - 2pm.
Included in the sale are many lovely cuts of fabric measuring from 1/2 yard, 1 yard, 3 yards, and more. There are precuts, patterns, books, started projects, completed tops, batting, bags, notions, and more items too numerous to mention.

Included is a Babylock Quilters Choice Professional sewing machine.

The sale will be in the Station Building next to the Lickety Stitch parking lot and just to the north of Lickety Stitch Quilts in Lusk. There is no heat in the building, so wear warm clothes!

Items will be priced at 50-75% or more off retail.
Please come help us honor and remember Sue as a quilting sister and friend. Everything she had was high quality, organized, and well maintained.

Quilt 'Til You Wilt Retreat

Just a reminder, if you are planning to attend a Quilt 'Til You Wilt Retreat in Lusk this spring, seats are filling up fast.


We are holding the retreat at the Niobrara County Fair Building, 4080 US Hwy 20, Lusk, Wyoming.
Irons and ironing boards and some cutting mats will be available to share. If you have a favorite, feel free to bring your own.
Supplies to bring: sewing machine, extension cord and surge protector, standard sewing supplies, your projects!
Two 3-day sessions are being offered this spring: March 28, 29, 30 (M-T-W) or March 31, April 1,2 (Th, F, Sat) Each session will be a complete retreat - sign up for both if you dare! 5 meals will be provided along with snacks, water, tea and coffee. We are planning some extra activities for each retreat including our famous "Sample Spree", special shopping opportunities, and more! Our retreats are popular because everyone has so much fun and gets so much done! You never know what surprise we have in store - but we know you will love it! Seats are limited so sign up early. Cost is $135 per 3-day session.

Cancellation policy: Payment is required to reserve a seat. Refunds will be made in the form of store credit up until 2 weeks prior to the retreat date. If the retreat cannot be held due to weather or other disaster, then full refund will be given.

Meals will be catered by various in-town entities. Breakfast will not be served.

Doors will open at 8 a.m. daily and close at 9 p.m. the first two days of each of the retreats and the doors will close at 5 p.m. the last day of the retreat. More information will be sent closer to the time with further details. Questions? Call 307-334-9963.

Sign up on our website at this link for Quilt Til You Wilt Retreat March 28, 29 and 30.
Sign up for Quilt Til You Wilt Retreat March 31, April 1 and 2 here.