Skip Navigation
Website Accessibility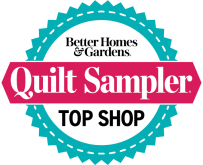 2-day Specials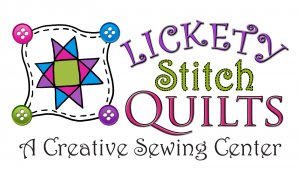 206 S. Main
Lusk, WY 82225
307-334-9963
www.licketystitchquilts.com
Lickety Stitch Quilts will be closed September 1 and 3, Saturday and Monday, of Labor Day Weekend. We have had a busy summer and expect a busy fall - so we are taking a few needed days off.

Friday, August 31, is the last day of the Wyoming Shop Hop. We will be drawing for a winner of a $50 Lickety Stitch Gift Certificate at the close of the day on August 31. It will also be the last day of our Super Shop Hop Specials - $20 to $50 off selected quilt kits, 50% off thangles, to name a few.

Many new fabrics have arrived the past week - Bright butterflies by Laurel Burch, Katherine Gardner's "Running Wild" group, which is a horse panel with coordinating prints, new novelty farm animals, guitars, pink cowgirl prints, bears... Too many to mention. We will be working next week to get them photographed and on-line for those of you who are out of town.

A Reminder - the first meeting for our Lusk area Sewing/Quilting Group will meet here at Lickety Stitch Quilts on Saturday, September 8 at 10 a.m. We are planning a special morning with refreshments and goodie bags for those of you who come to this first organizational meeting. Bring a project you have been working on or have finished to share with the group if you have one. Call and let us know you are coming if possible so we know how many to prepare for. 334-9963.

Specials for the week of September 4-8:

END OF BOLT SALE: All clearance fabrics will be 50% off if you take the remainder of the bolt. All regular price fabrics will be 10% off if you take the remainder of the bolt.

CLEARANCE PATTERNS: $1 each while supplies last.
CLEARANCE BOOKS: $3 each while supplies last.

REMNANTS: 25% off remnant packets.

FAT QUARTER SALE: Buy 10 fat quarters and get 2 free!