Year-End Clearance Sale at Lickety Stitch!!!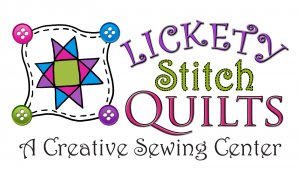 206 S. Main
Lusk, WY 82225
307-334-9963
www.licketystitchquilts.com
Year End Clearance Sale!!!!
December 17 - 31


The next two weeks will be great weeks to save as we clear our shelves to make room for all the
new fabrics arriving after the first of the year.
50% off select

Christmas

and

holiday

collections.

20% off select

wide-backings

.

50% off reels of Offray

ribbon

, regularly $1.99.

25% off large selection of

flannels

.

40% off

Kaffe Fassett

stripes, plaids and shot-cottons.

25% off

sports-team

prints.

30% off 54"

decorator prints

.

In addition, we will be marking down many other individual prints and collections 30-50% off as we clear out the old to make room for the new!

Check out the on-line Year-End Blow-Out sale on our website from December 24-31. www.licketystitchquilts.com

We have many, many gift ideas perfect for the quilter or sewing enthusiast on your gift list. A gift-certificate is also always a good choice.



What's New In Store


Embroidery Pattern Transfers


Rowenta travel iron


New patterns for 2-1/2" mini charms


Woven tags for your quilts


Steady Betty notions


Hexies


Huge buttons in fun colors


Beautiful new jelly rolls, layer cakes, charm packs


Laurel Burch cat prints in wild colors


Tooled leather look in new colors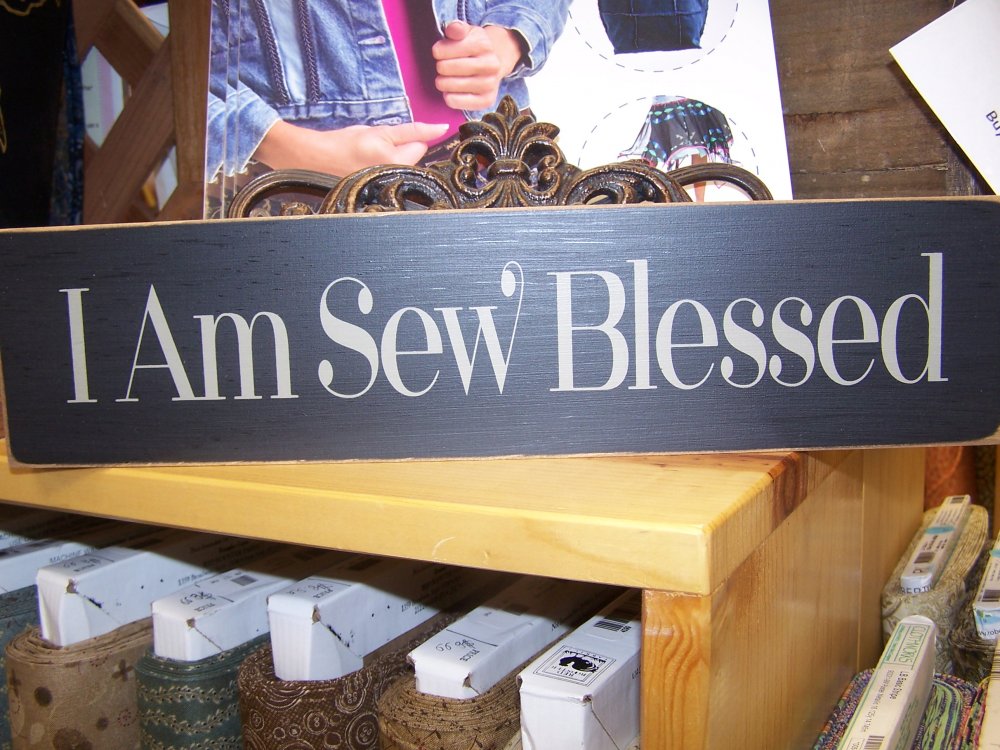 This sign says it all!


Sweater Stone for removing pills from sweaters, flannels, and other items


We recieved a large selection of Aunt Martha's iron-on embroidery transfers. If you like to embroider, you will love all the patterns to choose from.


New 6-color marking pencil.


I just had to share with you the quilt that Judy recently finished using the Fun and Done quilt as you go technique.

Niobrara Sewing Group January Meeting:

The next Sewing Day at the Lusk Senior Center will be January 5, 2013, from 9 a.m. to 4 p.m. We are scheduling it for the first Saturday in January to see if it will work out for more to attend. There were some from Torrington who expressed interest in coming but the 2nd Saturday conflicted with their quilt guild meetings. If it works out better for more people, we may continue it on the first Saturday of the month instead of the second Saturday. So far all who have attended have really enjoyed the sewing days. It is amazing how much you can get done on a dedicated day when there are few interruptions! Bring your own sewing supplies and an extension cord. Some bring their lunch, some go out for lunch. For the January meeting, we thought it would be fun to have a fabric/project exchange for those who want to participate (no obligation). If you have fabric you no longer want or projects you have started and have lost interest in - bring them along and we will put them out for exchange! It just might be exactly what someone else is looking for! Patterns, books, notions, etc. would also be welcome.