Skip Navigation
Website Accessibility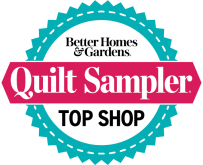 Square Squared - DT09
Finally a tool that simplifies the construction of the Diamond Square unit without having to use paper foundation piecing. It is an all-in-one tool that gives you a window template for accurately cutting the center square, a chart printed right on the ruler for the recommended size to cut the triangles sewn to the four sides of the center square and a trim down section on the ruler that simplifies the alignment of ruler to fabric unit and allows everyone to clean up the unit to a precise measurement every time. You can see the tool demonstrated Studio 180 Design's free online video demonstration. This unit is a tricky one to get accurate, but with the Square² tool and technique of oversizing and trimming down you'll have far better success than with any other product on the market.

Ruler size: 6 1/2" x 12"
Unit sizes: from 1" to 6" finished units

PLEASE CALL IN TO ORDER THIS ITEM FOR ADJUSTED SHIPPING COST! THANK YOU!