Skip Navigation
Website Accessibility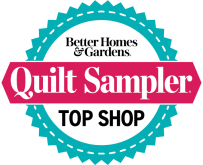 V Block Trimmer - DT11
V Block from Deb Tucker by Studio 180 Design. A tool for making quilts with tall star point units. High precision for 11 different sizes. Right and Left handed instructions.
With the V Block, as seen in the free online video demonstration at Studio 180 Design, you'll be cutting the center and side triangles slightly over sized and then with the same tool trimming the sewn piece to an extremely precise unit with seams perfectly placed for crisp, sharp points at every intersection.

PLEASE CALL IN TO ORDER THIS ITEM FOR ADJUSTED SHIPPING COST!