Skip Navigation
Website Accessibility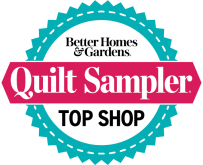 Wait UP! Pattern with Shapes
Approx. 15 1/2" x 44" Finished Size
One of the most exciting sights to come across each spring are newborn moose calves. These adorable gangly cuties are all legs and so much fun to watch play. If you have a sprinkler going and they're around get ready for a show - of course you might also be prepared to have your sprinkler smashed by the time it's over!
This Wait Up! design combines traditional piecework with laser cut appliques (incuded with pattern). Easy enough to complete in a day!