Skip Navigation
Website Accessibility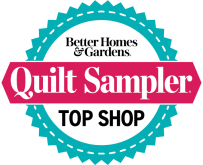 Barcelona Jacket
The Barcelona Jacket has classic figure flattering lines that compliment any figure. The semi-loose fit is enhanced by the low v-neck front opening, curved front hem and unique angled side seam pocket. It is the perfect canvas for wearable art or a really great button. Pockets and facings can also be cut from a contrast fabric.?
View A features front and back neck facing, lined pockets, hemmed sleeves and jacket back. View B has a lower back hem and is finished with bias binding, decorative serging or Edge Perfect Blade.
Suggested Fabrics: Midweight woven or stable knit fabric such as wool, raw silk, denim, corduroy, sweatshirt fleece, sweatering, suede cloth. Also for View B - pre-quilted fabric, Polartec or other outerwear fleece Bias Binding for View B: cotton, lightweight silk, crepe, etc.